Only 12% of U.S. workers want to work from home full-time. Most want to return to the workplace, but with critical changes.
The lessons learned from the experience of working from home during COVID-19 offer an unprecedented opportunity to rethink the future of the physical workplace. Only one in ten U.S. office workers had worked from home regularly before this experience, and less than a third had the choice to work from home. While many of the effects of COVID-19 on the workplace are still unfolding, some points are emerging clearly from our data: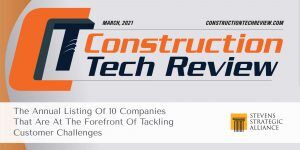 |
The annual listing of 10 companies that are at the forefront of tackling customer challenges Stevens Strategic Alliance, ...